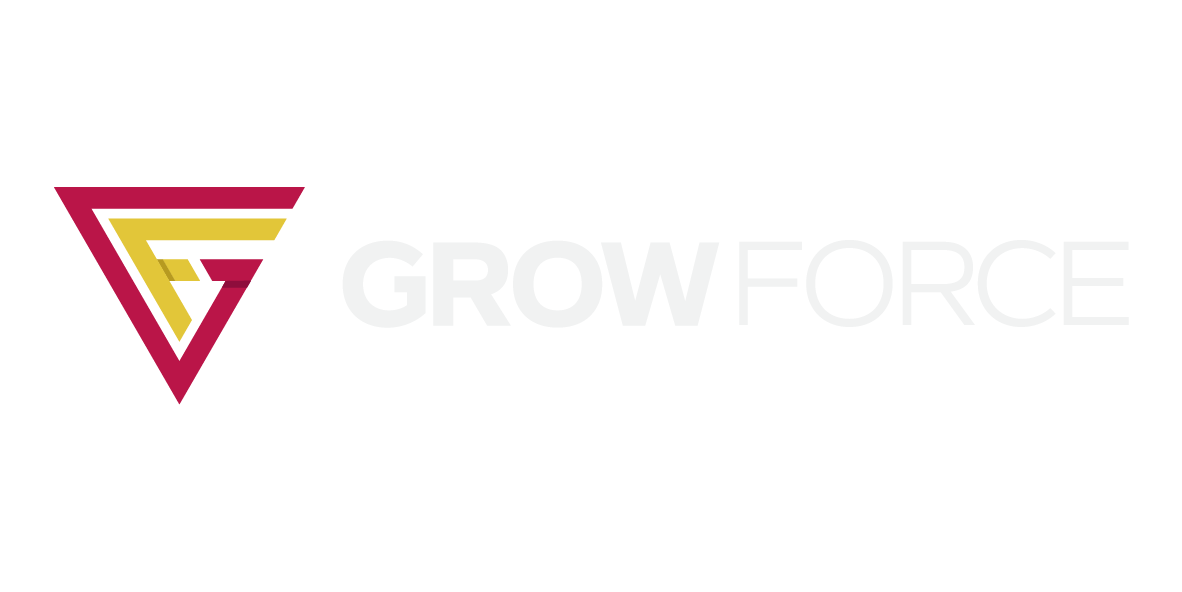 6-Week Growth Marketing Mentorship Program
Hands-on online mentorship program to learn how to accelerate and implement growth in your business.
18 hours of training with weekly 1-1 feedback sessions.
WHAT IS GROWTH MARKETING?
The classic ways of marketing are no longer sufficient. Standing still is going backwards. But where can we evolve to? What are new ways of dealing with marketing?
It's an issue you'll be working on during this course.
Growth marketing is marketing viewed in a different way. Less input, more output. More targeted communication and making things that seem impossible possible. With a combination of a creative mindset and digital tools, a marketing strategy can be taken to the next level.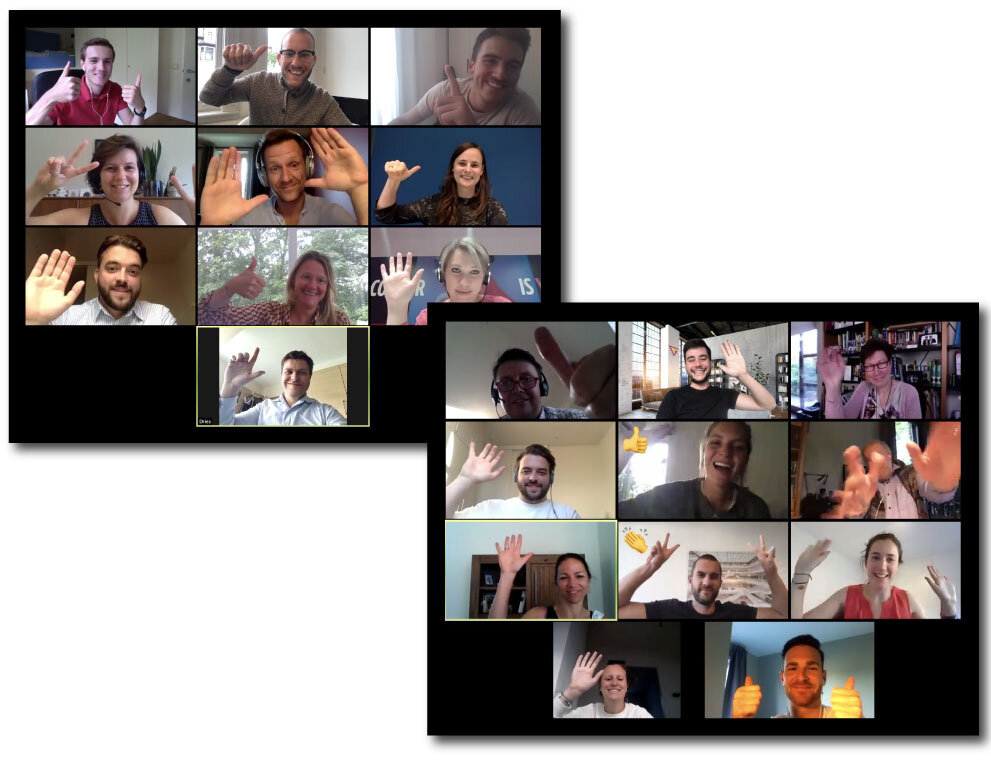 WHY SHOULD YOU CARE ABOUT GROWTH MARKETING?
🔥Every day, new competitors arise.
It's time to outsmart them instead of outspending them.
🚀Growth-marketing brings different kind of profiles together. Leading to new and innovative solutions.
📊Growth-marketing generates a lot of data so you can learn more about your (potential) customers.
GrowForce is the leading growth agency of the BeNeLux. We consult companies ranging from startups through SMEs to corporates like Unilever, P&G, and KBC to help them stay top of their game. And we love it.
GrowForce Academy is our educational platform where we transform our field experience into value-packed courses.
We teach the most up-to-date marketing strategies, tools, and tactics to business owners and professionals that want to stay on top of their careers.
All our courses are created by experts who are facing and solving the challenges first hand. Since we're tackling the real-time cases, we bring the most relevant information to every course or workshop we offer.
500+
Professionals trained
During the 6-week Mentorship Program we'll give you a deep-dive into growth marketing with a very hands-on approach. We'll teach you the mindset, the skills and how to implement everything in your own company or project.
Learn from proven growth tactics and campaigns that we implemented for GrowForce and our clients.
NO PREVIOUS SKILLS REQUIRED
There are no previous skills required and is perfect for anybody who is interested in growing a product, service, or company.
We've gathered the best tools, websites, books, best practices, examples, and exercises to make sure you end the course with everything you need to know to build and design your own growth tactics.
Attend weekly trainings, live feedback calls, and presentations from growth marketers and sales experts from GrowForce.
We provide 1-1 sessions where answer your questions, give feedback on your work, and help you improve.
We will be there to help you every step of the way. We create slack channels, so you can directly contact us at any time.
At the end of the course you will have...


✔ Increased your cold outreach through automation
✔ Reduced your customer acquisition cost (CAC)
✔ Become more efficient at sales
✔ Received personal feedback from your tutor
✔ A well-defined target audience
✔ A clear sales strategy to build a strong foundation
✔ A value proposition that leads to direct conversion
✔ Built a high conversion landing page
✔ A lead generation technology stack you can use to accelerate the growth of your business
✔ Basic knowledge of growth marketing
✔ Learned how to conquer new markets and test drive new products or services, without heavy investment in extra sales resources.
We have multiple starting dates. Please scroll down and pick a date that suits you best.
If you want to organize this course exclusively for your in-house sales -and marketing team please reach out to thierry@grow-force.com.
Every session consists of a 3-hour hands-on live session. Next to that, you'll have weekly 1-1 sessions with your coach to get personalized feedback and guidance.
Weekly 1-1 sessions will be scheduled according to your availability.
All sessions will be held online.
If we are able to host the sessions offline, we will let you know sufficiently in advance and discuss the availability with all participants.
GrowForce is KMO-portefeuille certified. If your company qualifies, you will receive a 30% discount through KMO-portefeuille. Click here for more information.

Normal: € 1.950,00 excl. btw


Price after KMO Portefeuille: € 1.365,00
Are you part of the community of one of our partners? Please reach out to discuss a special price.
Do you have to convince your boss?
Week 1
GROWTH MARKETING 101
How to think like a growth marketer

Growth Marketing vs Digital Marketing

Value proposition and persona design

Pirate funnel and setting your metrics
Week 2
FUNDAMENTALS FOR TRACKING YOUR GROWTH
The tracking framework

Analytics tool implementation

Website conversion tracking

Visitor behavior tracking

Dealbreakers canvas

Growth marketing canvas

Experiment design

How to come up with the best experiments
Week 3
EXPERIMENT DESIGN AND GROWTH PROCESS
Outline your experiments
The growth process in your company
How to track and organize your growth
Dashboarding and KPI's
Spy and steal from your competitors
Week 4
HOW TO CAPTURE AND CONVERT YOUR LEADS
CRO optimization

WOW moments
How to build a converting landing page
Marketing automation
A/B testing

On-site

conversion triggers

Lead generation on LinkedIn
LinkedIn optimization & automation
Week 5
HOW TO GET YOUR FIRST /NEXT 100 CUSTOMERS
Cold email and GDPR

Where to find your target audience

Technical SEO
How to start with social ads
Lead magnets
Data scrape
Inbound marketing examples
Week 6
BUILD YOUR LEAD GENERATION MACHINE
Set-up your CRM and define your pipeline

Growth loops
Retention hacks
Growth marketing blueprint
Video marketing introduction
Developing your growth engine
Choose a start date and register
6-WEEK GROWTH MARKETING COURSE
06/05 - 10/06
€1950,00 (excl. btw)


Thursday
06/05 - 20/05 - 27/05 - 03/06- 10/06 - 17/06
17u00 - 20u00
6-WEEK GROWTH MARKETING COURSE
02/09 - 07/10
€1950,00 (excl. btw)


Thursday
02/09 - 09/09 - 16/9 - 23/09 - 30/09 - 07/10
17u00 - 20u00
6-WEEK GROWTH MARKETING COURSE
05/10 - 09/11
€1950,00 (excl. btw)


Tuesday
05/10 - 12/10 - 19/10 - 26/10 - 02/11 - 09/11
17u00 - 20u00

6-WEEK GROWTH MARKETING COURSE
05/10 - 09/11
€1950,00 (excl. btw)


Monday
08/11 - 15/11 - 22/11 - 29/11 - 06/12 - 13/12
17u00 - 20u00

READY TO GROW YOUR BUSINESS?